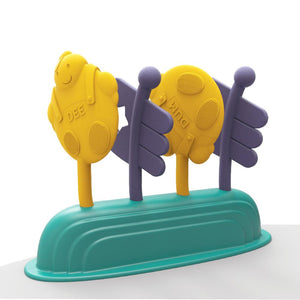 Oribel PortaPlay Toy ⁠— Tippity Dee and Tumbling Dum
Wham, thwack, bash, boom are just some of the ways to play with these entertaining twins; the rest is for us to discover! Oh, and we love to chew on them too as they are perfectly safe!

Works with both Portaplay Forest Friends and Wonderland Adventures.